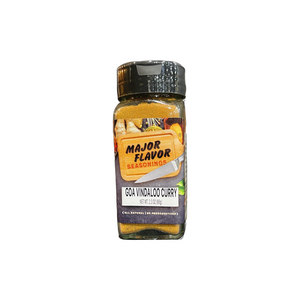 4 oz Glass Jar (NET WT 2.3 oz)
8 oz Bottle (NET WT 4.6 oz)  
All Natural
No Preservatives
No Additives
No MSG
Vegan Friendly
Bold Flavors
Vindaloo comes from Goa, India and the name "Vindaloo" is a Portuguese term "vin" and "aloo", which means vinegar and garlic.  This strong, bold and warm aroma have an earthy and spicy flavor that will have your tastebuds full of excitement like they're at Holi (Festival of Colors).
Great on chicken, beef, pork, seafood and vegetables
Ingredients:
Paprika, Turmeric, Cayenne, Cumin, Salt, Tamarind, Nutmeg, Garlic, Ginger, Chilis, Sumac, Black Pepper, Other Spices and Allspice
Customer Reviews
I recommend this product
Best Flavors
I use this seasoning in a lot of dishes I cook. The flavor profile fits so many things.